VPS Netherlands
If you are willing to boost your online business or build a strong web presence with an ideal price-quality ratio solution, VPS Netherlands is your choice. Our powerful and trusted VPS hosting meets the necessities of almost all kinds of websites and resource-intensive projects.
The Netherlands VPS Server offered by Serverwala comes with

SSD Powered VPS

KVM Virtualization

Dedicated-Ip

99.90% Network Uptime

Full Root Access

7 Days Credit Back Guarantee *
Credit back means the amount spent by user for service will be credited to Server Wala client profile rather than original payment method. For more details please check the terms and condition.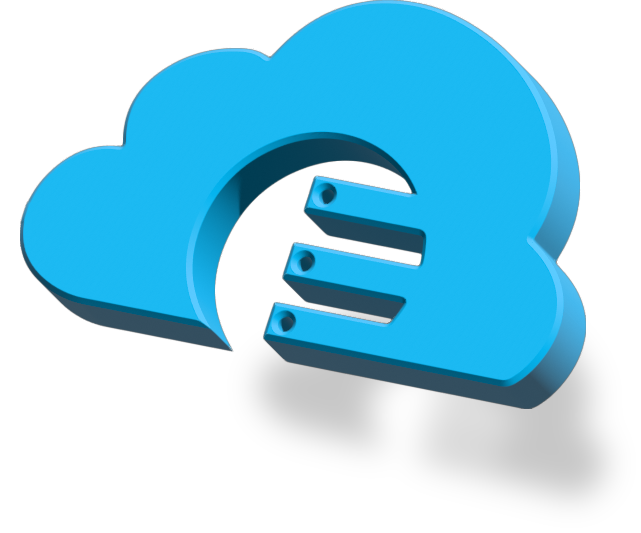 VPS Netherlands Plans and Prices
Get Cheap and Reliable VPS in Amsterdam, Netherlands with Serverwala
| | | | | | | | |
| --- | --- | --- | --- | --- | --- | --- | --- |
| Starter | 1 Core | 1 GB DDR3 | 25 GB SSD | 2000 GB @ 1 Gbps Shared | Amsterdam | | |
| Basic | 2 Core | 2 GB DDR3 | 50 GB SSD | 2000 GB @ 1 Gbps Shared | Amsterdam | | |
| Premium | 4 Core | 4 GB DDR3 | 100 GB SSD | 2000 GB @ 1 Gbps Shared | Amsterdam | | |
| Enterprise | 6 Core | 6 GB DDR3 | 250 GB SSD | 2000 GB @ 1 Gbps Shared | Amsterdam | | |
| | | | | | | | |
| --- | --- | --- | --- | --- | --- | --- | --- |
| Starter | 2 Core | 2 GB DDR3 | 50 GB SSD | 2000 GB @ 1 Gbps Shared | Amsterdam | | |
| Basic | 3 Core | 3 GB DDR3 | 80 GB SSD | 2000 GB @ 1 Gbps Shared | Amsterdam | | |
| Premium | 4 Core | 4 GB DDR3 | 120 GB SSD | 2000 GB @ 1 Gbps Shared | Amsterdam | | |
| Enterprise | 6 Core | 6 GB DDR3 | 150 GB SSD | 2000 GB @ 1 Gbps Shared | Amsterdam | | |
Powerful and Reliable Netherlands VPS Hosting
The location of the Netherlands is considered an internet hub and highly economical. If your target audience is in the Netherlands or its surroundings, you should not wait to grab the best VPS hosting Netherlands.

Root Level Control
You can obtain the root-level control of your virtual private server as and when required. With root access, you become capable of customizing, administering, and configuring your server on your own and as you desire

Advanced-Grade Server Security
Our Holland VPS hosting brings in security-as-a-service. We make sure that our customers' data is completely secured by providing high-tech and advanced server security measures such as DDoS protection, end-to-end data encryption, etc.

Speed up to 1 GBPS
Serverwala's virtual private servers come with the robust, fastest, and most consistent network connectivity. Your website gets the possibility to experience the highest connectivity of 1 GBPS.

SSD Storage Drives
With VPS Server Netherlands, you receive SSDs for data storage. The SSDs are Solid-State Drives that consist of no moving parts and enable the fastest speed as well as the uninterrupted performance of your website.

24/7 Customer Support
At Serverwala, you acquire round-the-clock customer support service to resolve your queries anytime. Our experienced, professional team is available 24/7 to offer instant response and accessible solutions.

99.90% Uptime Guarantee
We enable your website to achieve 99.90% uptime assurance. Further, our data centers guarantee to deliver redundant power, high-level network connectivity, and secure channels to facilitate maximum uptime and nearly zero downtime.
Why Get a VPS Server in the Netherlands?
With the VPS Netherlands, users get the added privilege of acquiring the dedicated hosting environment at the cheapest pricing. Further, the VPS in Netherlands provides you with various location advantages. Some of the significant ones are -

Amsterdam Internet Exchange
Founded in 1997 by various Internet providers, the AMS-IX is continually extending its network worldwide. The Netherlands location enables the highest network uptime and therefore is preferred as the most promising location to deploy a server for efficiently hosting web business.

Business Growth
With the VPS in Netherlands, you can acquire access to scalable resources and enjoy hosting flexibility. Further, the location advantage makes you grow your web business rapidly with utmost ease.

Network Speed
The Netherlands data center services deliver the fastest and rich network connectivity with the VPS Netherland to let your website acquire the highest speed performance and least web page loading time.

More Info
The Internet exchange in the Netherlands and especially in the Dutch capital Amsterdam is redundant. It does not involve any point of failure. This makes the Netherlands Internet Exchange very reliable. Thus, many users from around the globe prefer to deploy their servers in the Netherlands.
Why Buy Netherland VPS from Serverwala?
Seeking a reliable web host and the most suitable VPS hosting Netherlands plan is the concern of numerous web business owners. Various reports state that they require cost-effective web hosting solutions to advance their online businesses. However, the users rarely have found reliability and cost-effectiveness under the same roof.
Therefore, Serverwala has come up with web hosting solutions that can accommodate every web business necessity. The company offers a varied range of cheapest Netherlands VPS hosting plans and packages with intense and world-class services. We have been known as the industry leaders for our transparency in ultimate pricing and excellent hosting services that often many reputable web hosting companies lack to provide. Moreover, keeping our customers' queries and issues a priority, we offer 24/7 instant assistance via our team of specialists and professionals. We provide you with the privilege to connect with them over your preferred communication channels, including Live Chat, Skype, etc.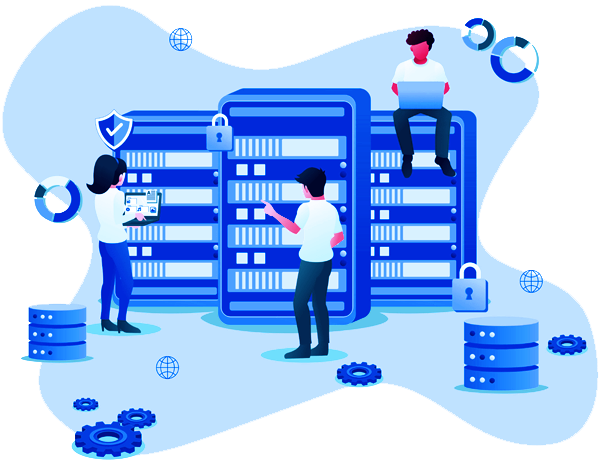 Datacenter Information
Our best-in-class servers are located in Amsterdam. Amsterdam is among the largest internet exchanges worldwide. When compared to the number of data centers Netherlands is amongst the top 5 in Europe. Various internet connections from all over the globe make their pathway through this hub.

Network Information
The Netherlands is recognized as the hub connecting Northern America and Europe. The Amsterdam Internet Exchange (AMS-IX) is one of the largest network exchanges worldwide and boosting its services globally. Since the location is central in the Netherlands, a low latency connection is enabled to almost all of western Europe.
How do you choose the Best Netherlands VPS Provider?
When looking for a hosting provider most people search for Cheap VPS Netherlands and neglect other crucial factors. However, in addition to the cost, there are some other important aspects to consider. You can easily discover a reliable and high-quality VPS Provider in Netherlands that fits your budget. All you need to do is make a checklist of the following factors -

Network Speed and Uptime
You must acquire consistent and high-grade network connectivity and maximum uptime for enabling your website's optimal performance.

Customer Reviews
Customer reviews are the feedback that can give you reliable insights into the company's integrity and services' dependability. Thus, it is wise to check out customer reviews before picking any web hosting plan.

Multiple Locations
You must ensure that your web host company has the data centers located near your target audience to make your website deliver the fastest experience to your potential customers.

Security Features
Your VPS in Netherlands must comprise robust security features so that you can assure your website's data protection from security threats on the web.

Customer Base
Before you opt for any web hosting company, it is a great move to confirm if it serves some industry-leading brands or not.

Technical Support
Your web host must guarantee you round-the-clock technical support service through skilled professionals so that your web business does not suffer because of any glitch.
Get VPS-NL with the Best-in-class Features
Superfast Server Performance
Serverwala's VPS Netherlands comes with the support of top-tier equipment and robust hardware tools that facilitates the superfast performance for the hosting purpose.
Better Reliability
Our data center services ensure higher resource availability and upgraded facilities to provide heightened reliability with the VPS hosting plans.
Self Service Portal
You get access to a self-service portal with your VPS Netherlands to perform various functionalities and regular tasks simultaneously with the help of a complete range of control panel options.
Service Level Agreement
Serverwala provides the service level agreement with the web hosting plans and packages, which gives you the assurance of the highest level of uptime and hyper-scale facilities.
KVM Virtualization
Under the VPS hosting Netherlands, you can obtain the Kernel-based virtual machine that serves an open-source virtualization technology to run multiple, private virtual environments.
DDoS Protection
With the virtual private server hosting plans, Serverwala provides robust security features to protect your data from DDoS attacks and other security threats.
Multiple Websites Hosting
Our powerful VPS Netherlands accommodated with resilient and modern technologies provides complete support to host multiple websites with full efficiency.
Operating System Choice
At Serverwala, you get the flexibility to choose between the versions of the two most effective and popular operating systems - Linux and Windows.
Managed Services
You can grab managed hosting services with your virtual private server plan. Connect with our sales team to acquire all the insights into the plans and prices of managed VPS hosting services.
Summing Up
As discussed, VPS Netherlands can be your perfect web hosting solution involving feasibility and numerous hosting privileges. It also serves as the ideal alternative for dedicated server hosting, especially for those who have budget constraints and do not wish to purchase the entire web hosting server. With our VPS hosting plans and packages, you can turn every stone of your web business and establish your influencing as well as powerful web presence.
VPS Hosting Services in nearby locations
VPS Germany | Cheap VPS Hosting Germany - Linux/Windows
VPS Belgium | VPS Hosting Belgium - Belgium VPS Server
Frequently Asked Questions (FAQs) - VPS Hosting Netherlands
VPS stands for Virtual Private Server. It is the web hosting server that provides a virtual, private, and secure hosting environment. Further, it serves as the ideal middle way solution between shared and dedicated server hosting.
With Netherland VPS (Virtual Private Server), you get the privilege to successfully host -
Multiple websites for your web business
Resource-hungry applications
A website with a high-traffic volume
Gaming platforms
Run and secure databases and much more.
Moreover, virtual private server hosting lets you eliminate all the hosting restrictions and limitations you can encounter with shared server hosting.
VPS hosting Netherlands comes up with numerous advantages, some of which are -
You acquire the high availability of dedicated web resources for hosting purposes.
You can scale up or down your web resources based on your necessities.
You get the right to customize your server while installing and running any required applications, software, operating system, and other programs.
You can obtain root access to your virtual private server and configure the settings as you desire.
Your website gets a unique IP address, also known as a dedicated IP address.
With the Netherlands VPS server, you get various standard as well as advanced security features, including data encryption, DDoS protection, malware scan & protection, antivirus software, and secure networking channels. Further, you also get the possibility to implement additional security measures from your end to ensure the complete protection of your data.
Yes, we provide a fully managed Netherland VPS hosting service with every plan of a virtual private server at the most affordable pricing. All our web hosting plans come with unmanaged service by default. However, you can connect with our expert team to opt for the managed services as and when needed.
With the managed hosting services, we provide the dynamic and intricate administration of your virtual private server's base setup that incorporates significant aspects such as -
Installation and configuration of core operating system server
24/7 server and network maintenance
99.90% Uptime network assurance
Diligent monitoring of hardware performance
Active protection and patching of operating system
Implementation of strong malware security
Proactive service monitoring (Ping, DNS, SSH, FTP, HTTP, POP/IMAP/MySQL)
Functional and adequate backup solutions maintenance (you need to purchase a backup plan as an add on with your hosting plan if required)
Proper documentation as well as on-demand assistance
Updating software updates and other server-level management.
Moreover, you being an account owner, handle and operate the website-based activities as well as tasks. With the managed hosting services with VPS, you acquire a good amount of time to invest in developing your website and other elements of your online business.
The key difference between Linux VPS Netherlands and Windows VPS Netherlands is the underlying operating system. The Linux VPS Netherlands involves a Linux operating system at the base of your virtual private server. Since Linux is an open-source platform, you can utilize it for free. Whereas Windows VPS Netherlands involves a Windows operating system at the base of your virtual private server. Since Windows is a product of Microsoft Corporation, you need to buy a license to use it. Generally, the license fee comes included in the Windows VPS hosting service.