Dedicated Server Singapore
Now Get Your Dedicated Server in Singapore with a Full Secured Network. Serverwala Offers the Fully Upgraded and Next-Generation Bare Metal Solution. We Provide Cheap Dedicated Server in Singapore with 99.9% Uptime, 24/7 Support.
Choose Your Cheap Dedicated Server Singapore
CPU
RAM
Storage
Bandwidth
Region
Price

Xeon(R) CPU E3-1230 v3
4 Cores/ 8T

16 GB

500 GB SSD or
1 TB SATA

5 TB @
1 Gbps Shared

Singapore

Xeon(R) CPU E3-1230 v3
4 Cores/ 8T

32 GB

500 GB SSD or
1 TB SATA

5 TB @
1 Gbps Shared

Singapore

Intel Xeon E5-2620v2
6 Cores/ 12T

32 GB

500 GB SSD or
1 TB SATA

5 TB @
1 Gbps Shared

Singapore

2 x Intel Xeon E5-2660v2
20 Cores/ 40T

32 GB

500 GB SSD or
1 TB SATA

5 TB @
1 Gbps Shared

Singapore
Key Features of Singapore Dedicated Server

Hardware RAID
Our bare metal Dedicated Server Hosting in Singapore supports RAID 0, RAID 1, RAID 5 and RAID 10 that you can buy if required at an additional cost.

Premium Bandwidth
Our Singapore Dedicated Server Hosting comes with the fastest network, i.e., you can experience the 100 Mb/s to GBPS bandwidth.

Private VLAN Subnets
Our Dedicated Server Singapore comes to help create private server clusters using the 10Gbps virtual LAN subnets.

Robust Network
Our Data Centers are powered with super fast network connectivity from SGIX (Singapore Internet Exchange). The Singapore-based company, SGIX, has extensive global connectivity and operates as a carrier-neutral Internet Exchange Service provider.

24/7 Customer Support
Enjoy 24/7 Customer Support with our Dedicated Server Singapore. You may get in touch with us through Call, Email, Live Chat, and Ticket System.

IPv4 and IPv6 addresses
With our Best Dedicated Server in Singapore, you will get one IPv4 and IPv6 address. You can buy more IPs at an add-on cost.

Service Level Agreement
Serverwala promises to provide you with a 99.90% Network and Power uptime. Our SLA agreement also ensures instant troubleshooting and 24/7 support for our customers.
Who Should Choose a Cheap Dedicated Server Hosting in Singapore?

High-traffic business websites
Constant Business growth results in traffic spikes on the websites; this leads to the outreach of the shared resources. Our Bare Metal Dedicated Server provides you with the potent power to smoothly run your website and handle the user traffic without interruptions in Singapore.

Giant eCommerce portals
eCommerce sites require web hosting, which ensures to offer the highest uptime, large storage space, advanced security, and unbeatable performance. Since the eCommerce sites in Singapore attract a huge number of visitors so a few seconds of downtime or a security breach can lead to a significant loss. Thereby, our Singapore Dedicated Servers are equipped with cutting-edge server hardware for blazing-fast speeds and reliable uptime.

Web Hosting Resellers
Are you thinking about starting your own hosting business in Singapore? Our SG Servers could be a perfect fit for you. You may easily convert the dedicated server into multiple Shared and VPS Servers and sell it under your own brand name.

As Backup Servers
Data Backups are very crucial for hassle-free business operations. In the event of a crisis, such as security violations, or natural disasters, you will need data backup to resume business operations and minimize damage. Business owners can use Dedicated Server Singapore to backup vital business data and ensure smooth operations.
Why are Serverwala Dedicated Servers Best in Singapore?
You may find lots of web hosts providing Cheap Dedicated Servers in Singapore. However, by investing in Serverwala dedicated servers, you will find the difference. With our dedicated hosting solutions in Singapore, we ensure the ultimate control, security, and performance.
Moreover, at a reasonable rate, our servers provide you with valuable tools to manage and protect the hosting account. What's more, one-click installation and free website building solutions can easily attract you. You can load pages fast, and even we also provide you with a 99.90% uptime guarantee.
Manage Your Dedicated Server Hosting With Control Panel in Singapore
Purchasing a dedicated server for the hosting purpose brings in the responsibility of administering and managing the entire web server. Serverwala makes this task a lot easier and more fun for its customers by offering compelling, easy-to-use, and most efficient control panels. You can opt for any of the popular cPanel, WHM (Web Host Manager), and Plesk control panels that can well accommodate your business necessities. They let you run and handle multiple activities as well as operations simultaneously with utmost ease. We enable you to purchase the required control panel as an add-on with your preferred Singapore dedicated server hosting plan.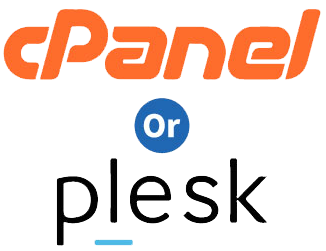 Advantages of Using Dedicated Server Singapore
Optimal Performance
A Dedicated Server provides you with robust hardware tools based on the latest technology to boost your website performance.

SSH Root Control
With Dedicated Server you will be given Full Root Control of your server. You can add custom software and customize the server according to your specifications.

Data Encryption
Encrypt your data with firewall protection and the highest data security measures, including DDoS protection with our Dedicated Server Singapore.


Value of Money
Maximize your website performance with minimal cost and enhance the end-user experience with world-class services.

Secure Networking
Increase connectivity and connect your dedicated server internally with your private cloud server without being interrupted by external networks.

Additional Services
Get additional benefits from easy billing merchant accounts to client management software with our dedicated server.
Frequently Asked Questions For Singapore Dedicated Server
A dedicated server refers to a type of web hosting server where an entire server is dedicated to a single client in Singapore. Only the organisation or the client can access the server resources. A dedicated server gives you more control, flexibility, and power.
When your website needs a reliable web hosting solution and stronger security, you can choose Dedicated Hosting. To build a website for business purposes, you may invest in a dedicated server.
Yes, we also provide Managed Dedicated Server in Singapore. For the details regarding the plans and packages of Managed Services, you may get in touch with our sales team.
High administrative powers, better security, smooth performance, reliability, scalability, and reduced server equipment cost- are the major reasons for buying dedicated servers.
The control panel is not included in the server plan. You can purchase cPanel or Plesk panel as an add-on with your hosting plan.
There is no limit on the number of websites you can host on your Dedicated Server. Make sure that you have a CMS/HTML site.
Yes, we will help you in upgrading the dedicated service. But you must check out your hard drives, RAM, and CPU.
With every server, you will receive 5 IP addresses.
You may use the Control Panel and SSH Client to access the panel.
We take the shortest time to make your Dedicated Server Hosting ready for your use in Singapore.
A VPS is a Shared platform providing you with limited functions and features. You need to replace it with a Dedicated Server for better performance, higher reliability, and easy scalability. Also, you may choose it for increased RAM, Bandwidth, Disk Space, and Security.