Dedicated Server Montevideo, Uruguay
Now Get Your Dedicated Server in Uruguay with Full Secured Network. Serverwala Offers the Fully Upgraded and Next-Generation Bare Metal Solution. We Provide Dedicated Server Hosting in Montevideo, Uruguay with 99.90% Uptime, 24/7 Support.
Choose Your Cheap Dedicated Server Uruguay
Enjoy Our Data Center Services With Exclusive and Intense Resources With Greater Flexibility in All Prime Locations.
Select a Datacenter Location
Model
RAM
Storage
Bandwidth
Region
Price

Intel Xeon E5-2609v4
8 Cores/ 16 Threads

32 GB

240 GB SSD

5000 GB

Montevideo,
(Uruguay)

Intel Xeon E5-2630v4
10 Cores/ 20 Threads

32 GB

500 GB SSD

5000 GB

Montevideo,
(Uruguay)

Intel Xeon 2680v4
14 Cores/ 28 Threads

32 GB

2*500 GB SSD

5000 GB

Montevideo,
(Uruguay)
BEST
POPULAR
Save 10%
Save 20%
Starter Plan
For 1 Month ₹33043.50
1 Month $450.00
Intel Xeon E5-2609v4
8 Cores/ 16 Threads
32 GB RAM
240 GB SSD
5000 GB Bandwidth
Montevideo,(Uruguay)
Order Now
BEST
POPULAR
Save 10%
Save 20%
Starter Plan
For 1 Month ₹38697.61
1 Month $527.00
Intel Xeon E5-2630v4
10 Cores/ 20 Threads
32 GB RAM
500 GB SSD
5000 GB Bandwidth
Montevideo, (Uruguay)
Order Now
BEST
POPULAR
Save 10%
Save 20%
Starter Plan
For 1 Month ₹54191.34
1 Month $738.00
Intel Xeon 2680v4
14 Cores/ 28 Threads
32 GB RAM
2*500 GB SSD
5000 GB Bandwidth
Montevideo, (Uruguay)
Order Now
Key Features of Uruguay Dedicated Server

Hardware RAID
Our bare metal Uruguay dedicated servers support RAID 0, RAID 1, RAID 5 and RAID 10 that you can buy if required at an additional cost.

Premium Bandwidth
Our Montevideo, Uruguay Dedicated Servers come with the fastest network, i.e., you can experience the 100 Mb/s to GBPS bandwidth.

Private VLAN Subnets
Our Dedicated Server comes to help create private server clusters using the 10Gbps virtual LAN subnets.

Robust Network
Our Data Centers network connectivity is combined among the multiple Internet Exchanges, including Extreme-IX - Bandwidth, Extreme-IX, DE-CIX, NIXI, from industry-leading service providers.

IPv4 and IPv6 addresses
Our bare metal Dedicated Server in Montevideo, Uruguay includes one IPv4 and IPv6 address. You can buy more IPs at an add-on cost.

Service Level Agreement
We promise to provide you a 100% uptime guarantee to experience the highest levels of network uptime and increasing visitors ratio.
Who Should Choose a Cheap Dedicated Server Hosting in Uruguay?

High-traffic business websites
Constant Business growth results in traffic spikes on the websites; this leads to the outreach of the shared resources. Our Bare Metal Dedicated Server provides you the potent power to smoothly run your website and handle the user traffic without interruptions, even if your site hits with high traffic.

Giant eCommerce portals
E-Commerce sites require web hosting, which ensures to offer the highest uptime, isn't it? Because they can't bear the loss that can happen due to downtime. It directly hits on their sales. The Cheap Dedicated Server in Montevideo, Uruguay offered by Serverwala resists high traffic to ensure your sales are continually rolling up.

Reselling hosting solutions
Our Dedicated Server is the one-stop solution to house your business needs. You can build up millions of regular customers and users to provide an end-user experience.

Companies serving high-profile clients
Host your site on our bare metal dedicated server and get the chance to resell your web hosting resources intended to generate more revenue from your business. We offer 100% White Labelled Services.
Why are Serverwala Dedicated Servers Best in Uruguay?
You may find lots of web hosts providing dedicated servers. However, by investing in Serverwala dedicated servers, you will find the difference. With our dedicated hosting solutions, we ensure the ultimate control, security, and performance of your site.
Moreover, at a reasonable rate, our servers provide you with valuable tools to manage and protect the hosting account. What's more, one-click installation and free website building solutions can easily attract you. You can load pages fast, and we provide you with a 99.90% uptime guarantee.
Manage Your Dedicated Server Hosting With Control Panel
Choose the Plesk or cPanel to operate and manage your dedicated server activities with ease. Plesk's intuitive and web-based interface ensures you update with the latest server securities. Therefore, buy the Plesk license for Linux hosting to enjoy the cutting edge benefits for the long term. Handle and manage your server functionalities with ease using the cPanel that is considered the most popular and user-friendly control panel for the Windows Platform. Buy a cPanel license for Windows-based Dedicated Hosting to add websites, install OS-compatible software, and manage emails on your server in one click.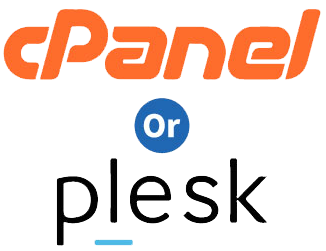 Advantages of Using Dedicated Server Uruguay
Optimal Performance
A Dedicated Server provides you the robust hardware tools based on the latest technology to boost your website performance.

SSH Root Control
Our Dedicated Server is best thought out to give entire root access for making easy server configurations and customization.

Data Encryption
Encrypt your data with the firewall protection and highest data security measures, including DDoS protection with our Dedicated Server.


Value of Money
Maximize your website performance with minimal cost and experience end-user experience with world-class services with our Dedicated Server.

Secure Networking
Increase connectivity and connect your dedicated server internally with your private cloud server without being interrupted by external networks.

Additional Services
Get the additional benefits of services from easy billing merchants accounts to client management software with our dedicated server.
What is a dedicated hosting server?
A dedicated server in Montevideo, Uruguay refers to a special server where only one client receives the dedicated resources from the server. That client can control the machine to find optimal security and performance.
When your website needs a reliable web hosting solution and stronger security, you can choose this dedicated server. To build a website for business purposes, you may invest in a dedicated server.
High administrative powers, better security, smooth performance, reliability, scalability, and reduced server equipment cost- these are the major reasons for buying dedicated servers in Montevideo, Uruguay.
The panel for server management will be different from the cPanel intended for hosting management.
There is no limit on the number of websites you can host on your dedicated server. Make sure that you have a CMS/HTML site.
Yes, we will help you in upgrading the dedicated service. But you must check out your hard drives, RAM, and CPU.
With every server, you will receive 5 IP addresses.
You may use the Control Panel and SSH Client to access the panel.
We take the shortest time to make your dedicated server ready for your use.
In some cases, you may need high processing power and disk space. A dedicated server is the best solution to it. With this server, you can control the DNS setup of your site.