Dallas Colocation Services
Security, Reliability And Scalability
Carrier Neutral Data Center Facility
TIER-III Data Center
Real Time Monitoring Of Network & Power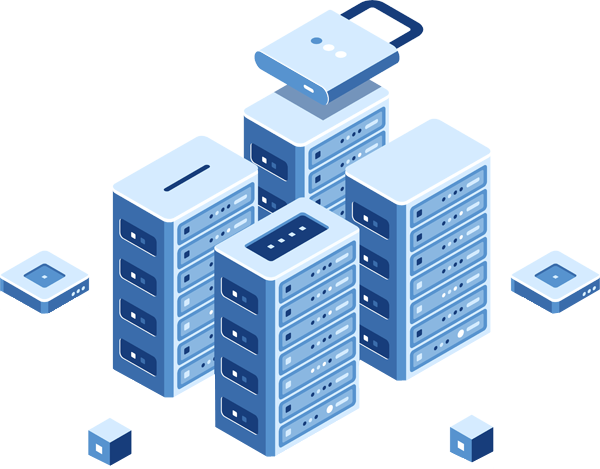 Choose your Colocation Data Center
Select a Datacenter Location
Buy Server Colocation In Dallas
Robust Server Infrastructure powered with Superfast Network and advanced-grade Security
0 results matching your criteria
Single Server Colo
100% Dedicated & Unshared Bandwidth
Up to 3U and 2 Amps
Power 110V
Free remote reboots
100MB unmetered
IPv4 Addresses (/29)
IPv6 Addresses (/64) or larger available
IPMI VLAN for Out of Band Management
Quarter Cabinet
100% Dedicated & Unshared Bandwidth
Shared Locking Cabinet
Quarter Cabinet 10U
Power 110/10A
Includes PDU
100MB unmetered
IPv4 Addresses (/27) with justification
IPv6 Addresses (/64) or larger available
Free Rack and Stack
Free 1 hour per month remote hands
Half Cabinet
100% Dedicated & Unshared Bandwidth
Shared Locking Cabinet
Half Cabinet 20U
Power 110/20A
Includes PDU
100MB unmetered
IP Addresses (/27) with justification
Free Rack and Stack
Free 2 hour per month remote hands
Full Cabinet
100% Dedicated & Unshared Bandwidth
Full 42U Locking Cabinet
Power 110/20A
Includes Basic PDU
1G unmetered
IPv4 Addresses (/27) with justification
IPv6 Addresses (/64) or larger available
Free Rack and Stack
Free 4 hours per month remote hands
Up to 10Gbps network port available
Single Server Colo
100% Dedicated & Unshared Bandwidth
Up to 3U and 2 Amps
Power 110V
Free remote reboots
100MB unmetered
IPv4 Addresses (/29)
IPv6 Addresses (/64) or larger available
IPMI VLAN for Out of Band Management
Quarter Cabinet
100% Dedicated & Unshared Bandwidth
Shared Locking Cabinet
Quarter Cabinet 10U
Power 110/10A
Includes PDU
100MB unmetered
IPv4 Addresses (/27) with justification
IPv6 Addresses (/64) or larger available
Free Rack and Stack
Free 1 hour per month remote hands
Half Cabinet
100% Dedicated & Unshared Bandwidth
Shared Locking Cabinet
Half Cabinet 20U
Power 110/20A
Includes PDU
100MB unmetered
IP Addresses (/27) with justification
Free Rack and Stack
Free 2 hour per month remote hands
Full Cabinet
100% Dedicated & Unshared Bandwidth
Full 42U Locking Cabinet
Power 110/20A
Includes Basic PDU
1G unmetered
IPv4 Addresses (/27) with justification
IPv6 Addresses (/64) or larger available
Free Rack and Stack
Free 4 hours per month remote hands
Up to 10Gbps network port available
Single Server Colo
100% Dedicated & Unshared Bandwidth
Up to 3U and 2 Amps
Power 110V
Free remote reboots
100MB unmetered
IPv4 Addresses (/29)
IPv6 Addresses (/64) or larger available
IPMI VLAN for Out of Band Management
Quarter Cabinet
100% Dedicated & Unshared Bandwidth
Shared Locking Cabinet
Quarter Cabinet 10U
Power 110/10A
Includes PDU
100MB unmetered
IPv4 Addresses (/27) with justification
IPv6 Addresses (/64) or larger available
Free Rack and Stack
Free 1 hour per month remote hands
Half Cabinet
100% Dedicated & Unshared Bandwidth
Shared Locking Cabinet
Half Cabinet 20U
Power 110/20A
Includes PDU
100MB unmetered
IP Addresses (/27) with justification
Free Rack and Stack
Free 2 hour per month remote hands
Full Cabinet
100% Dedicated & Unshared Bandwidth
Full 42U Locking Cabinet
Power 110/20A
Includes Basic PDU
1G unmetered
IPv4 Addresses (/27) with justification
IPv6 Addresses (/64) or larger available
Free Rack and Stack
Free 4 hours per month remote hands
Up to 10Gbps network port available
Single Server Colo
100% Dedicated & Unshared Bandwidth
Up to 3U and 2 Amps
Power 110V
Free remote reboots
100MB unmetered
IPv4 Addresses (/29)
IPv6 Addresses (/64) or larger available
IPMI VLAN for Out of Band Management
Quarter Cabinet
100% Dedicated & Unshared Bandwidth
Shared Locking Cabinet
Quarter Cabinet 10U
Power 110/10A
Includes PDU
100MB unmetered
IPv4 Addresses (/27) with justification
IPv6 Addresses (/64) or larger available
Free Rack and Stack
Free 1 hour per month remote hands
Half Cabinet
100% Dedicated & Unshared Bandwidth
Shared Locking Cabinet
Half Cabinet 20U
Power 110/20A
Includes PDU
100MB unmetered
IP Addresses (/27) with justification
Free Rack and Stack
Free 2 hour per month remote hands
Full Cabinet
100% Dedicated & Unshared Bandwidth
Full 42U Locking Cabinet
Power 110/20A
Includes Basic PDU
1G unmetered
IPv4 Addresses (/27) with justification
IPv6 Addresses (/64) or larger available
Free Rack and Stack
Free 4 hours per month remote hands
Up to 10Gbps network port available
Why Choose Dallas Data Centers?
Dallas offers excellent job opportunities with low taxes, favorable business environment, and world-class infrastructure

Twenty-two Fortune 500 companies and 43 Fortune 1000 companies have headquarters in Dallas.

Dallas offers excellent Infrastructure facilities including Runways and interstate airports. The Dallas Fort worth airport is the 4th busiest

Dallas Fort-Worth is a central marketplace which connects the south and central United States and Latin America.

High Speed Fiber Connectivity with low power rates.
Our Dallas Colocation Data Centers Offer:-

One of the best services offered by us is the space that allows customers to host their rack-mounted server in IDC Rack, this is done by the 1U/2U shared colocation which is provided by the service provider. This helps you to mount the server and dual power supply and network. Customer servers would have a rail kit to mount the server inside the rack. Servers can be connected to a shared/dedicated band for internet access.

Customers can bring their own Rack where servers can be mounted inside the rack. Power and network are provided as per part of the rack colocation. Customers can have 1U/2U as well as multiple U/tower servers as long as there is space in the rack.

For all those customers who have multiple racks, they can have a dedicated cage area. This will be a dedicated and restricted area that will be locked and the access will be limited. Customers can also customize their needs such as bandwidth and their own rack. They will be given full control over their server and network.
Why Choose Serverwala for Dallas Colocation Server?
There are 5 major reasons why you should choose Serverwala's Colocation Services in Dallas.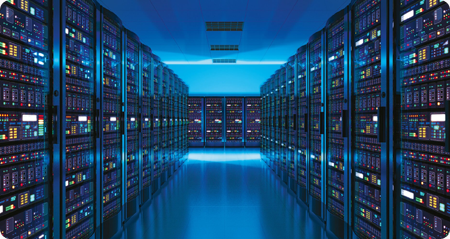 Surplus Bandwidth
We have made sure that our customers get a higher range of bandwidth to meet the demands. The bandwidth requirements can either be fixed or flexible according to your preferences. The fibers are sufficient enough to meet the huge requirements of our customers. The connectivity is strong and without any hassle.
High-Performance Colocation Dallas
Our partner data center in Dallas possesses an advanced fiber-optic network, providing the highest performance along with the lowest latency. We provide the highest security for your data and secure data transmission as well. High-speed connectivity, peer to peer relationship, and interconnections are implemented from all tier-ISPs.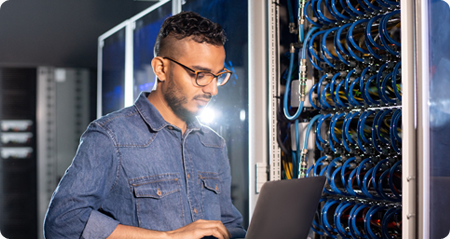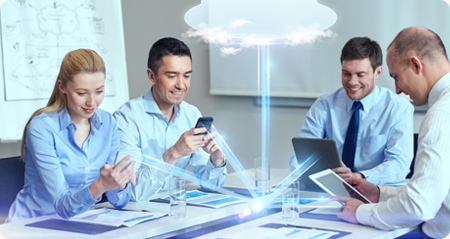 Ample Backup Service on Demand
We promise you to provide all the services on demand. Customers would be provided with reliable power sources that ensure an uninterrupted power supply and enough power for their huge demands. This prevents customers from facing any kind of obstruction to any of their services. The whole thing is monitored by a team of professionals that ensures the smooth functioning of all the services.
High Tech Multilayer Security
We provide top-notch security services that ensure the full security of your data and its transmission. Physical security prevents any kind of threats and vulnerabilities posed in the cyber world. The customers would get security features including video surveillance, biometrics, armed guards, and so on. The fire alarm system is also included which makes sure to prevent you from my kind of fire hazard. There will be multi-layered security to ensure top-notch safety. For better protection Firewall is also enabled which makes our service more secure.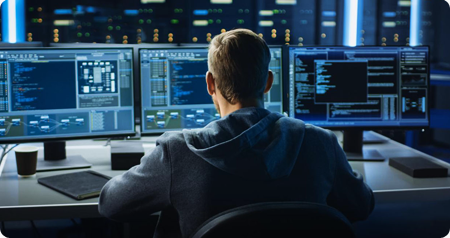 Colocation Saves Money
Even with the world-class services and benefits, the colocation server comes at a cost-effective price. The costs associated with setting up, managing, and maintaining servers are only rising and it can be expensive for organizations. But Colocation allows customers to benefit from the best infrastructure and reliability and maximize all the benefits while minimizing the cost.
Here are the ways to save money:-

Redundant power

Software configuration

Hardware ownership

Lower energy cost

Reduced bandwidth expenses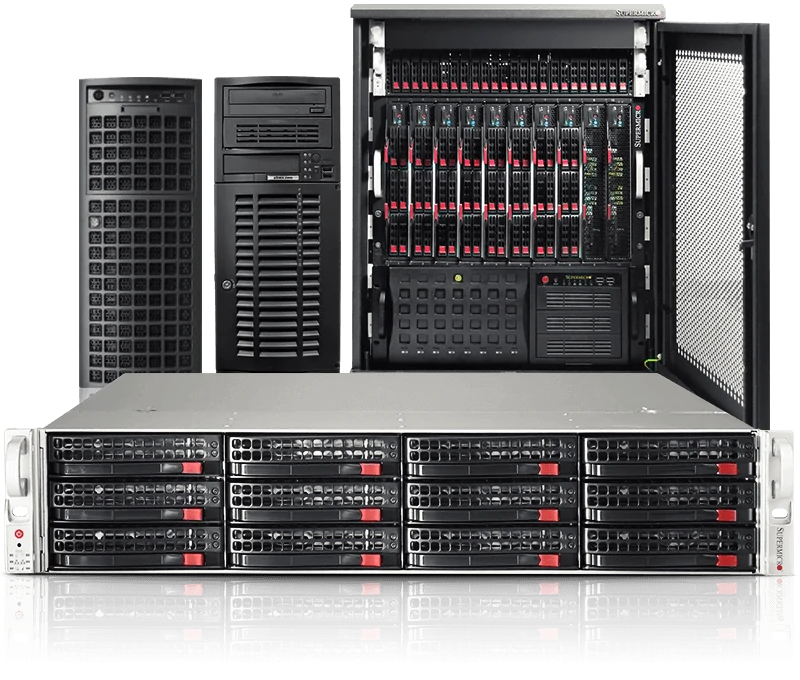 Benefits of Dallas Data Center Colocation

Security and Compliance
The latest and safest technology is used to make sure the security of data centers. This makes our facilities and services one of the most secure in the industry.

24/7 Support
AA team of professionals and experts would be ready to assist you 24/7. So whenever you would find yourself in need of some advice or guidance you can certainly trust our technical support.

Power Density
Users would get increased reliability and scalability with our high-density data centers. The power would be increased with our modular design, which would be enough to meet the requirements of the most demanding applications.

Interconnection and Hybridization
You can connect with our infrastructure environment with our interconnection and hybridization facilities.

Multiple Battery Backup
Customers get the advantage of favored system design and unmatched availability.

Cost and Time Efficient
Colocation helps enterprises save money and time
FAQs for Server Colocation
Colocation Server is basically a service that a data center provides to their customer to relocate their server to a data center server. You get the huge space on a server and excellent connectivity to migrate your server. The data center provider also provides you a complete package of services for multiple users at a time for the same location.
We have partnered with multiple Data Centers in Dallas. We have connected with all the major level 1 ISP to provide outstanding and redundant connectivity. We also have direct peer-to-peer connectivity to furnish an excellent end-user experience. So customers and clients can enjoy the fastest data delivery speed while working at homes and offices.
"Racks" and "Cabinets" are the measurement units of Colocation Space. A rack, in simple words, horizontal space for relocating your servers and computing hardware. Server colocation provides you the complete authority to operate your server functionality and manage the hardware in a well organized manner.
Server Colocation is a service where the users likely host their existing online business or simply relocate their server from existing to cloud space. Whereas Dedicated Server Hosting is a web hosting where the users buy the server space on rent where the web hosting provider is responsible to take care of server maintenance.
A rack in a data center refers to a steel and electronic framework designed to store server hardware, cables, and other equipments.
Colocation Costing depends on your hardware requirements, such as how much bandwidth you need, number of IPs, how many racks you choose, etc. Server Wala colocation pricing starts from $199 per monthand further varies on what type of infrastructure you require for your business.
Tier 2 Data Center is almost similar to Tier 1 Data Center, i.e, it only has a single path for power and cooling. However it has some added redundancy and backup components.
The Tier 3 data center is the top level data center, which has the power of a tier 2 data center, including redundant and dual powered servers, more robust storage, secure and ultimate network links, and other IT components.
Yes, Colocation is a service, whereas a Dedicated Server is a Web Hosting hence cheaper than a Dedicated Server.
The Clients who relocate their hosting on a Colocation server own the server hardware in colocation.
Server Colocation helps companies save on infrastructure expense of establishing their own data center facility. They can rent server space in third-party data centers without worrying about the maintenance and uptime.
With the managed Colocation Services, you will be able to operate and handle the server without having complete server control. The web host provider will also manage everything and be responsible for serving the highest performance, reliability, and integrity.
With Managed Colocation you get services beyond the Standard Colocation Data Center Services. It implies that with Managed Colocation you will also get system administration, backup services, server hardware management, 24/7 IT customer support.
In a Data Center rack, there are a total 42 U.