Join Our Team
Explore the excellent opportunities to Learn and Grow.
At Serverwala we believe in providing a supportive work environment and multiple growth opportunities to help you boost your career. Leadership at our company values the opinions of each individual and strives to help them achieve their full potential.
Apply Now and Put Your Career on The Fast Track
Hiring Professionals
Web Developer
We're looking for a Full Stack Developer who will manage both back-end and front-end services. You will develop and code all server-side logic and ensure a smooth interchange of data between the server and users also ensuring high performance and responsiveness to requests from the front end. Additionally, you will be responsible for integrating the front-end elements and API services built by your colleagues. You must have a proper understanding of both back-end and front-end technologies.
Job Description
Work as a Full Stack Developer - Formulate, design, and develop software solutions based on business requirements.
Developing Back-end With Optimized Database, able to Integrate Data Storage Solutions and resolve Application & Code Issues Easily.
You need to Communicate effectively with peers and key non-technical stakeholders - work closely with product and marketing managers, designers, DevOps, and other engineers to problem-solve and ensure proper integration.
Qualifications
2+ years of experience as a Full Stack Developer or similar role
Experience working with the following technologies: React, Node.js, Python, PostgreSQL, or MySQL
Hands-on experience with the design and development of scalable web services and platforms.
Ability to work with distributed version control and source code management, particularly GitHub
Experience with Conversational AI platforms such as Google Dialogflow, CCAI, or others is a plus
The candidate must possess a bachelor's degree in Computer Science, Engineering, or a closely related field or have equivalent training, fellowships, or work experience.
We are looking for a PHP Developer responsible for managing our back-end services. You will develop and code all server-side logic and ensure a smooth interchange of data between the server and users. You are also required to coordinate with the front-end team and respond to their requests. You should be well-versed in writing back-end code and building effective PHP modules.
Roles and Responsibilities:
Developing Back-end With Optimized Database.
Able to Integrate Data Storage Solutions.
Resolve The Application & Code Issues Easily.
Have the Responsibility To Finalize The Back-end Testing Application.
Immediate Response to Integration Request by Front-end Developer.
Maintain Code Quality, Organization, & Automatization.
Knowledge of Complete WordPress, Themes, Plugins, and More.
Able to Customize WordPress themes, Plugins, Develop them According to Requirements.
Build Efficient PHP Modules With Writing Code Professionally.
If required, able to perform analysis of the application.
Design, build and maintain efficient, reusable, and reliable PHP code
While Working, Ensure The Quality of Work, Responsiveness, and Performance of the Application.
Identify bottlenecks and bugs, and devise solutions to these problems
Updating and altering application features to enhance performance.
Preferred Requirements Include:
1+ years of exp in implementing good quality software using PHP and Laravel framework
Understanding of open-source projects like Laravel, Yii, Magento, etc
Demonstrable knowledge of web technologies including HTML, CSS, Javascript, AJAX, API, etc
Good understanding of relational databases (MySql), version control tools (GIT), and developing web services
Proficient in managing AWS and Git Hub
Experience in common third-party APIs (Google, Facebook, etc)
Passion for best design and coding practices and a desire to develop new bold ideas
1+ years of PHP MVC based framework experience (especially in Laravel) in an IT-based company
Understanding of front-end technologies such as HTML5, CSS3, XHTML
Experience working on JavaScript frameworks like Angular, Node.js, React js
Must be technically proficient and must be able to work independently with limited supervision
Good oral and written communication skills
Graphic Designer
We are looking for a Graphic Designer to create unique and engaging graphics for our websites and Social Media Handles. You will be required to plan, visualize, and create graphics including Logos, illustrations, layouts, and photos as per requirements. You will also oversee the production of designs and make sure the project is completed on time. You must have a creative mindset and a strong ability to communicate the brand's message through graphics.
Roles and Responsibilities:
Develop illustrations, photos, and other designs for Social Media, Website Headers & Blogs, Infographics, Ad Campaigns, and More.
Video Creation for youtube, shorts, Instagram reels / Videos, and more.
Conceptualize graphics and designs based on requirements.
Create Graphic Post According to Website Layout & Logo Color Combination.
Having a Good Knowledge of All Graphic Designing & Video Editing Tools
Requirements:
Minimum 1-year experience required.
Familiarity with software and technologies (such as InDesign, Illustrator, Dreamweaver, Photoshop, Coral Draw, Premium Pro, and After Effects)
Should Have Good Communication Skills.
Candidates possessing a Degree/Diploma in the field will be prioritized.
Able to Work With Methodically and Meet Deadlines on time.
Tools:
Adobe Photoshop
Adobe Illustrator
Adobe Indesign
Video Editing
Coral Draw
After Effect
Premium Pro
Cinema 4D
IT Sales
To contribute to our company's growth, we're seeking an empathic and resilient Business Development Executive. A successful bidding strategy can only be created by someone who has the dedication to create and apply it. Boosting sales and establishing strong client relationships will drive sustainable financial growth.
Responsibilities-
Acquiring new customers through chat, email, call, and collaboration with the marketing department.
Improve the sales growth with the experience.
Maintaining relationships with existing clients and ensuring that they are retained for the long run.
Taking in a part of in attending networking activities to research and connect with prospective clients.
Explore the ways to develop new business opportunities and understand the requirements and acquisition of clients'.
Handling the technical and general queries of clients and take better decision on the besis of communication with the client.
Bringing new projects through bidding, Client communication, Proposal making/writing, Excellent communication & interpersonal skills, Flair for business development.
Skills and Qualifications:-
The Candidate must have good communication & writing skills in English.
Great knowledge of Sales Marketing and IT Services.
Candidate must have at least 1+ year of experience ideally in Marketing Communications within the IT industry.
Should possess good interpersonal skills in Account Handling and Relationship Building.
Should be proactive and should have excellent convincing skills.
Exceptional interpersonal & Time Management skills.
Experience in Internal Communications, Growth Hacking, and Social Media / Viral Marketing would be a strong advantage.
You are a strong networker & relationship builder
You are highly goal driven and work well in fast-paced environments
You are adaptable and thrive in changing environments
No job openings at the moment
Finance
We are looking for a billing manager to join our team in Mumbai. The candidate will be responsible for managing all billing processes and assisting and supporting audit teams in verifying bills and billing data.
Skills and Qualifications:
A Bachelors Degree or higher in Accounting & Finance, Commerce, Business Administration or other relevant fields
6 months - 1 years of experience within the field
Capacity to handle large volume invoicing
Strong proficiency and knowledge of Invoicing, GST Filing, Cash Receipts
Strong Accounting fundamentals
Prior experience in the Media/Advertising industry is another plus
Job Description:
Supervise and manage all billing processes.
Resolve complex billing issues.
Initiate and implement innovative logistics in billing functions.
Verify and assess all bills before processing.
Assist and support audit teams in verifying bills and billing data.
Implement quality billing practices and procedures.
Month-end closing of the billing group information.
Plan and implement quality assurance for all processes.
Attending to client queries/revising invoices.
TDS receivable reconciliation.
Sending hardcopy invoices and RO's to clients.
Pass book receipt entries in books of account.
Prepare accrued revenue working tied up with Accrued revenue GL code.
Pass entry for accrued revenue.
Foreign currency revaluation of foreign currency debtors.
Liaising with Auditors (Internal and External) and other stake holders.
Technical Support
No job openings at the moment
No job openings at the moment
No job openings at the moment
Have a Different Role in Mind?
Whether you are an aspiring marketing professional or a graphic designer, a web developer or sales associate, a technical support engineer, or a human resources professional.
Share your resume with us and we will get in touch whenever there is a vacancy
Apply For Future
Explore Serverwala Team Culture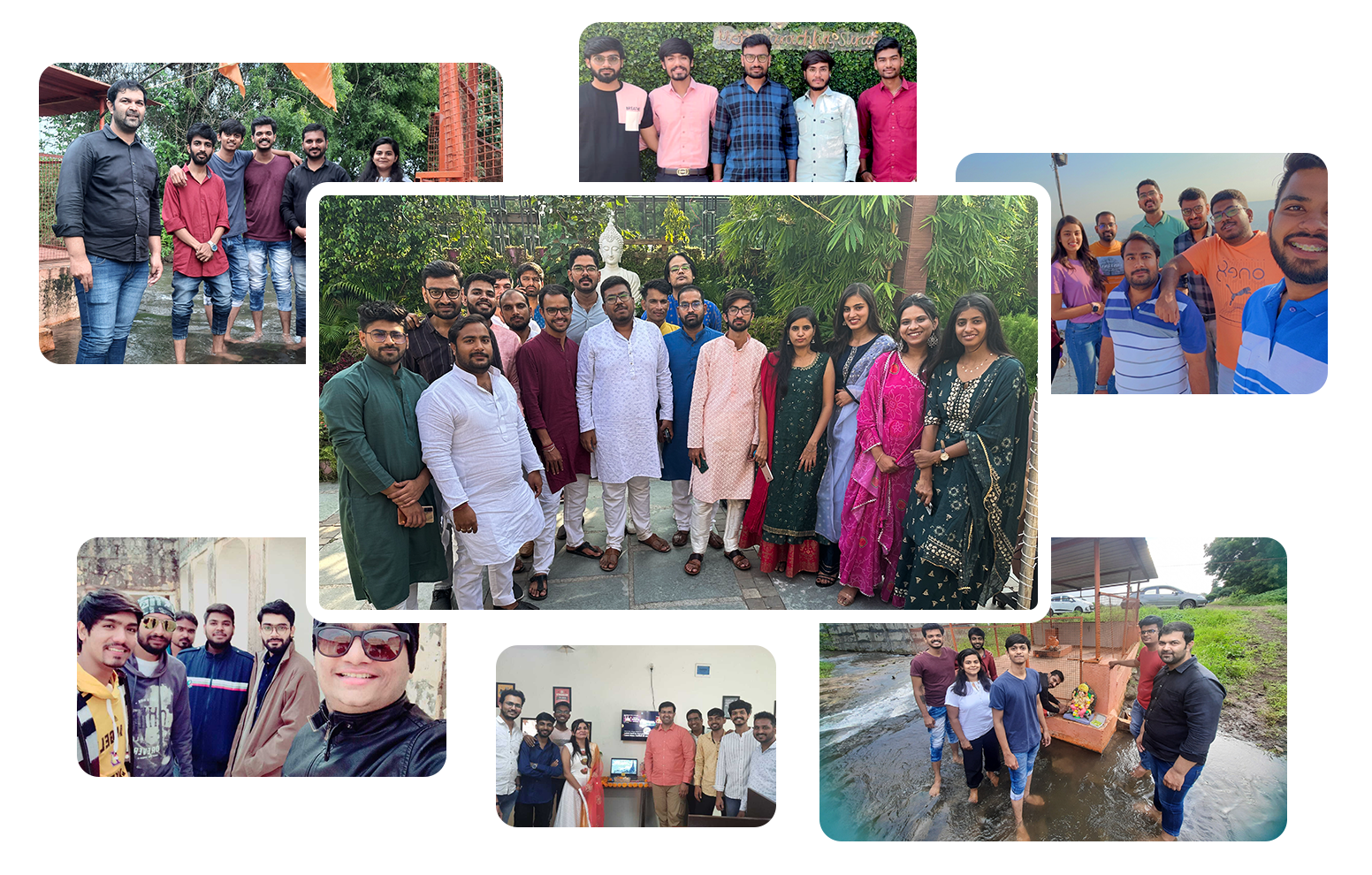 What Does the Team Says About Serverwala?